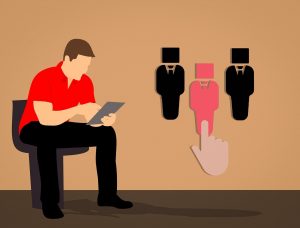 As a company owner, hiring new staff may become a tedious job apart from it being a time-consuming one. Hiring new employees for your company is essential too. But the whole process of hiring can be very lengthy and hectic. The best Recruitment Agency in Mumbai works at the grass-root level with the company and hire the right candidate for the company in no time. Most businesses today rely on recruitment agencies for their hiring process, and it is because of all the right reasons.
You have access to a more significant number of excellent candidates
When it comes to recruiting employees for a company, there is no fixed procedure or a one size fits all approach. Hiring employees is hectic as it requires time, patience, knowledge to try out different plans and resources. When you are hiring the best Recruitment Consultant in Mumbai, you quickly have access to the best candidates for the job, because they already have a network set up. Today, recruiting is more than posting a short advertisement in the newspaper. Recruiters have a considerable database of suitable candidates, who may be working currently, elsewhere.
Identifying Talent Right Away
Recruitment agencies work both ways; they work with employers who are in search of talent, and they also work with candidates seeking jobs in companies. In short, the best Executive search firm in Mumbai knows what one is looking for, what one is capable of, and hence negotiate the salaries accordingly. As soon as an employer sets vacancies in their company, the recruitment agencies set forward in searching the right candidates for the company. A suitable candidate is often the one who is not seeking any job but may be open to a new job if adequately motivated. Recruitment consultants have an active database and explicit knowledge regarding the whereabouts of such candidates.
Negotiating salaries and interviewing the candidates
Hiring a recruitment agency saves both time and money for the employer. A recruitment agency goes through several stages before finally interviewing a candidate and then selecting the suitable one from many candidates. Recruitment agencies go through the background of the candidate, verify the authenticity of the information provided by the candidate; as a part of the screening process. Also, they are the perfect mediators in negotiating the remuneration between the company and the candidate.
Adequate industry knowledge for recruiting
Recruitment agencies make it a point to keep themselves updated about the industry they are hiring for, like the latest technology or the trend, or any new development, which is crucial in the hiring process. They have years of experience in recruiting candidates for various companies, so their insight into a candidate helps hire.
Overall, hiring a recruitment consultant is beneficial for a company, even if you have to spend money. In the long run, you will have employees who are eager to develop their career opportunities and are serious about their work. You surely do not want employees for a short time, who will work for a few months and then leave.