Need help in Recruitment?
Whether you need to hire your next HR leader, C-level executive or high-performing team members, Stratagyn Inc's recruiting services team can help make it happen, fast.
As experts in Talent Acquisition, our team partners with rapidly growing organizations in industries such as Accounting, Advertising, Banking & Financial Services, Chemicals, Consumer Durable Courier / Logistics / Freight, E-commerce, Electrical & Electronics, Engineering & Manufacturing, FMCG, Infrastructure, Insurance, Legal, Media & Entertainment, NBFC, Oil & Gas, Paper, Private Equity, Real Estate / Construction, Retail, Services, Startup, Tax & Advisory, Technology & Communications, Telecom.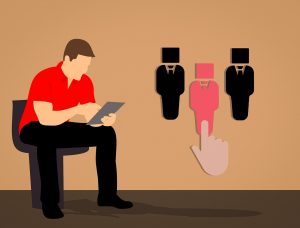 As a team of professional HR and Recruitment Consultants, we have extensive experience in all functions including C-level searches, Sales & Marketing, Accounting & Finance, Operations, Technology, Human Resources, Tax and other fields.
Whether you have 1 opening or 100, we have the dedicated team, tools, and resources to assist your business with its hiring initiatives.
We begin the process by conducting an analysis of the role requirements in order to understand the job content and required skill set. Our customized recruitment strategy also takes into account the needs of the company, the position profile, the company culture and future growth initiatives. Our recruiting strategies include targeting both active and passive candidates. For each search, we produce several highly qualified candidates; candidates whose HR credentials, skills, and work experience are thoroughly evaluated prior to presentation to our clients. We then arrange interviews and close candidates at the time of offer. We work in close alignment with company executives and coordinate our efforts with human resources and hiring managers.